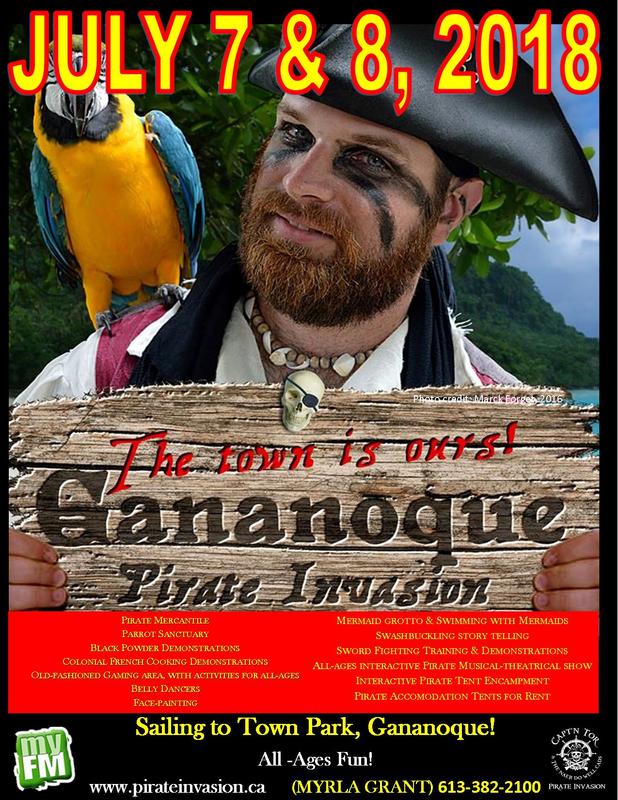 Epic Shenanigans Await!Interactive Pirate Tent Encampment to Explore
Sword Fighting Training and Demonstrations
All-ages Pirate Musical-Theatrical shows by Canada's Top Pirate Bands Capt'n Tor & The Naer-Do-Well Cads Pirate Invasion (Anglo)
& La Ferraille (French)
Pirate Women in History - Historical Theatrical Show
French Quarter - Immersive French Pirate Experience - with unique Music, Games, and Activities, including:
Colonial French Cooking Demonstrations and Feats of Bravery!
Children's Pirate Costume Contest (Sunday at 2pm)
Hands-On Parrot Sanctuary
Mermaid grotto & Swimming with Mermaids
Old-fashioned Board Games, Dice, & Card Gaming Area
Belly-Dancers,

Swashbuckling Story-Tellers, & Fortune Teller


Pirate Co-operative Mercantile & Vendor Market Area
Overnight Fully-Furnished Pirate Accommodation Tents for the Full Pirate Experience!
And More to come!!!!!!!!
---
Vendor Information


Show us yer Wares!
Applications are still being accepted!
A few more spots left ta grab!


Sponsorship Information

Join our crew mates ta help this festival achieve all the glory and long life it deserves!

2018 Entertainment Schedule

So much ta do at the festival! Something for everyone!